Inspiration From California – Logs From Finland
California's Palm Springs School of Architecture inspired Kontio's design team to develop their own modern collection. Kontio is a forerunner in modern log construction and for many years we have been learning from modern styles from around the world and adapting them to our own needs.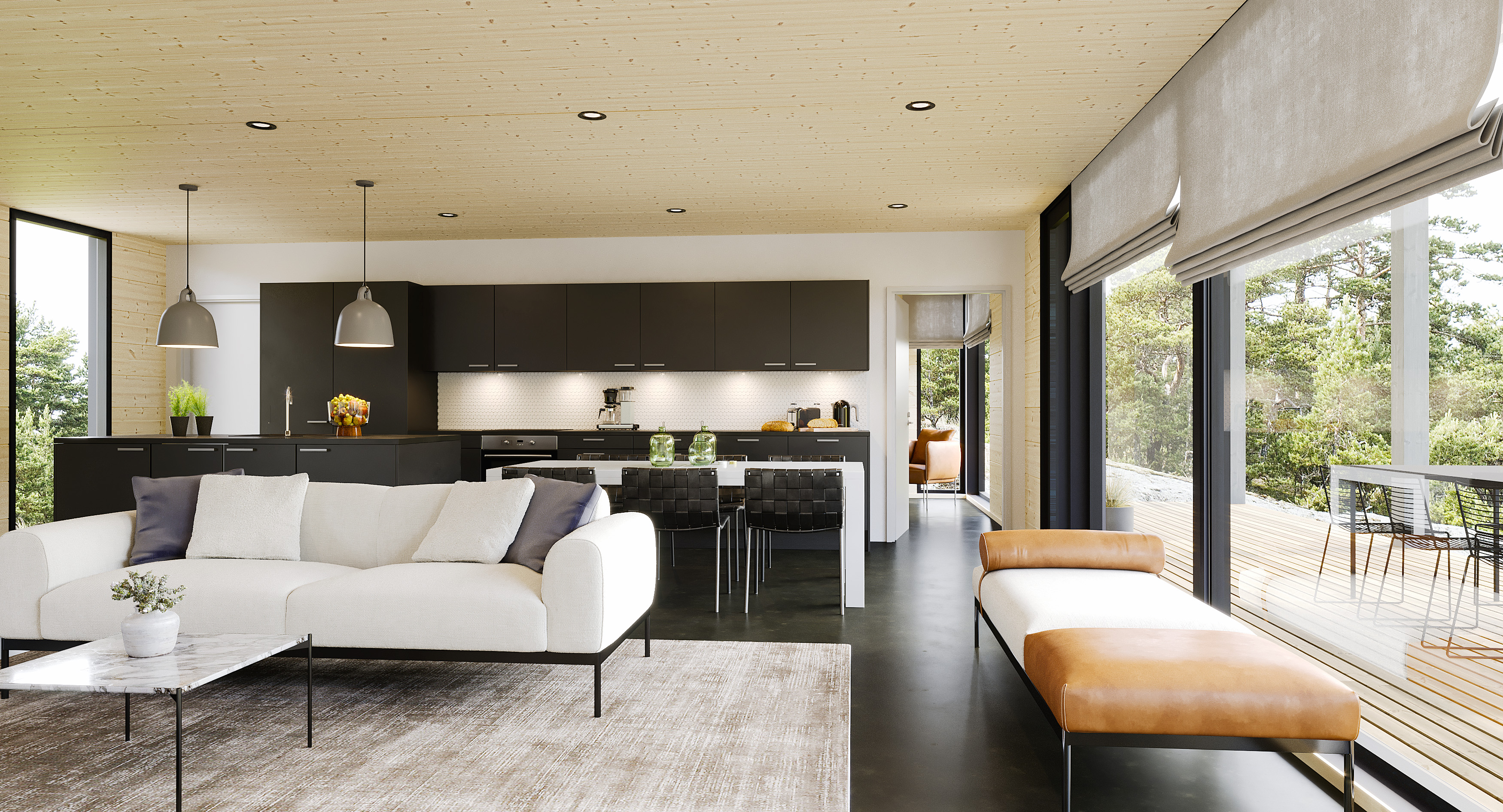 The Palm Springs style introduced floor-to-ceiling windows, new types of floor plan, innovative colour choice and use, and new space and kitchen solutions. While the International Style introduced uncluttered open spaces, large flat surfaces and glass walls. The Kontio Glass House was inspired by the famous Glass House created by the International Style architect Philip Johnson.
The Kontio Glass House collection is simple, thoughtful, rational, pleasing and lasting; it's architecture for well-being. The interior details of Kontio Glass Houses are designed with careful consideration and, with the help of our pre-designed colour schemes, you'll be able to create a beautiful and harmonious whole with just the right ambiance.
Our strong design knowhow is most visible in Kontio Glass House -collection. Thanks to the Glass House, Kontio has been granted the right to use the official 'Design from Finland' mark, which indicates the origin of unique Finnish design.
---
Carbon Black
The dark exterior makes the building subtly blend into the landscape, and the black and brown shades create contrast. In addition, the different stone materials and natural elements are well presented and help to create a balanced whole.
---
Expressive Light Shades
The light exterior colour gives the building a luxurious and elegant look that can be complemented with natural materials. The peaceful and harmonious nature of this impressive design fits in subtly with its surroundings.
Roof And Terrace Options
Create your own Kontio Glass House by choosing your favourite plan, roof shape, terrace option and colour scheme.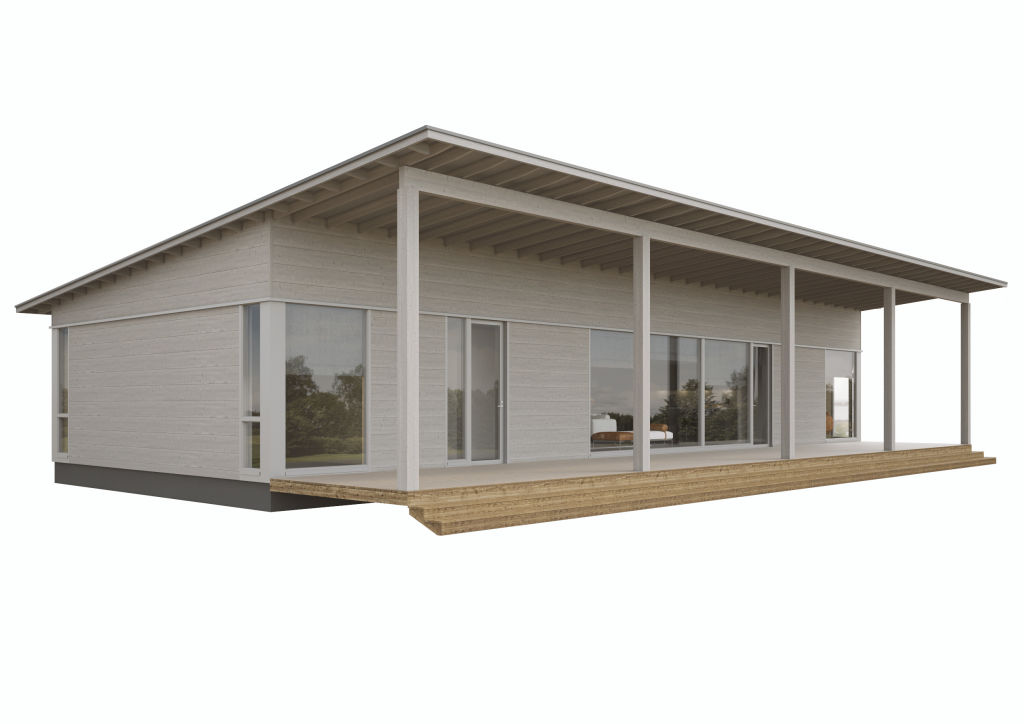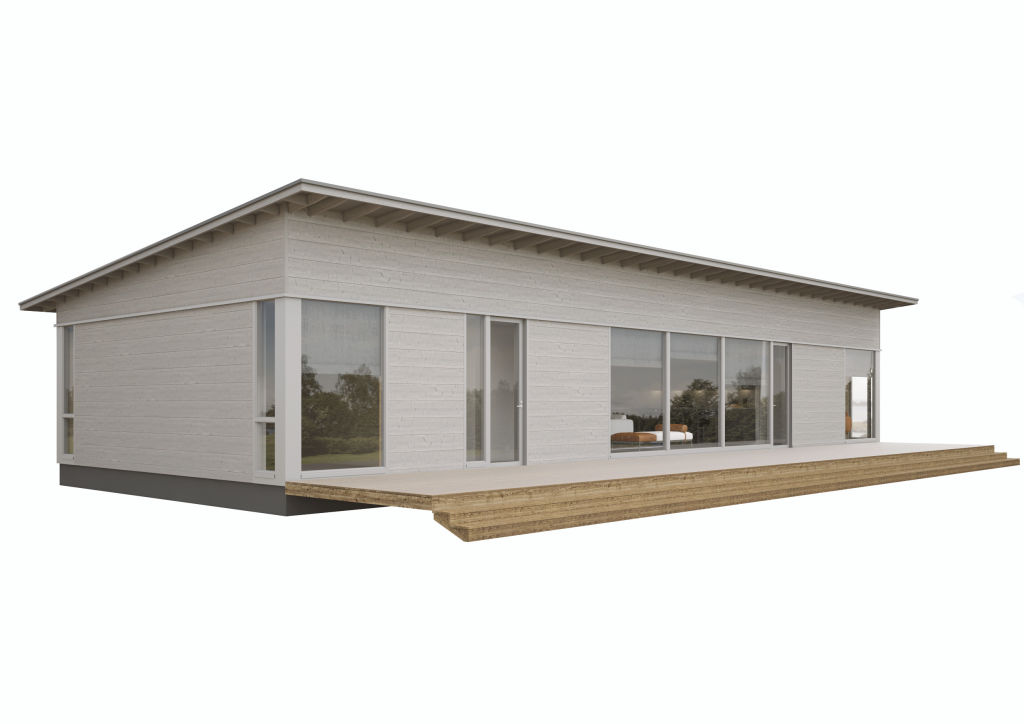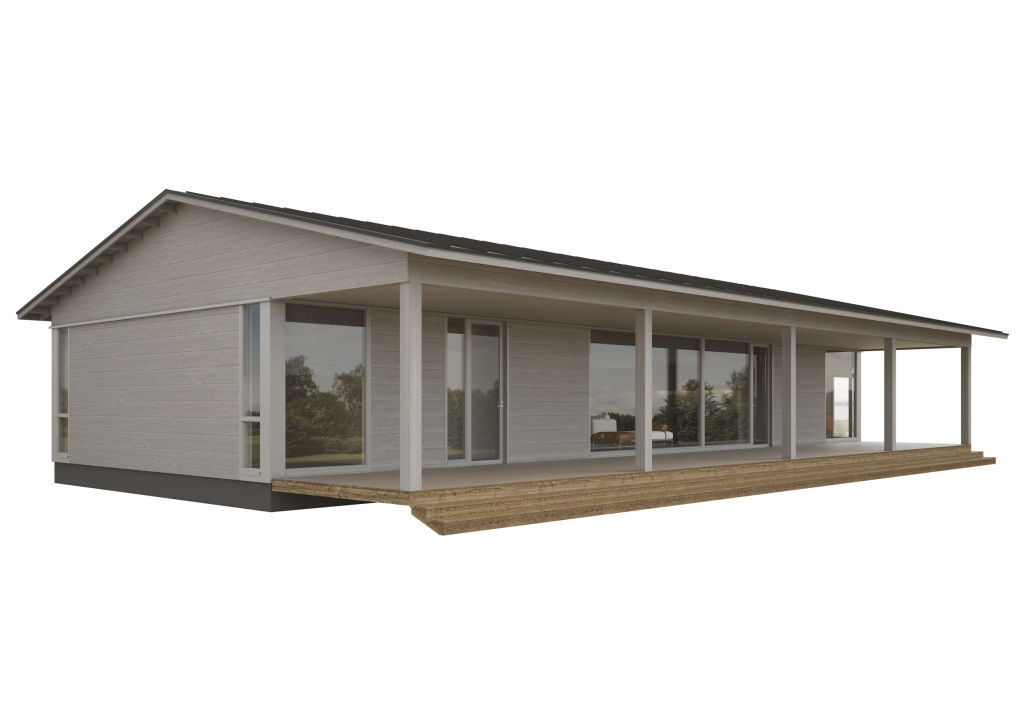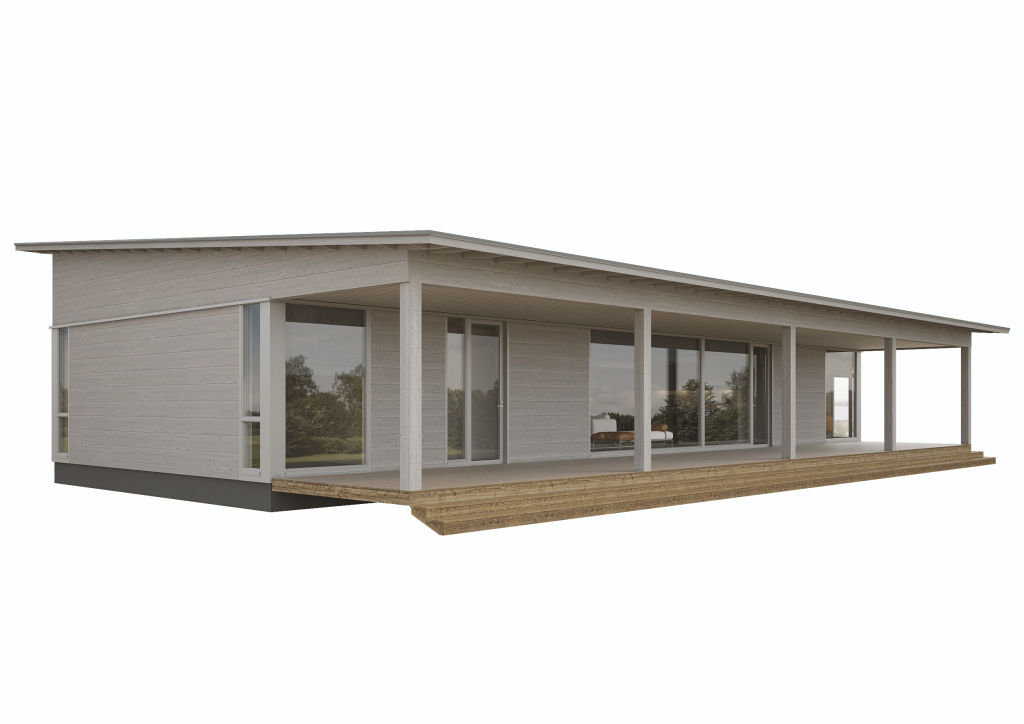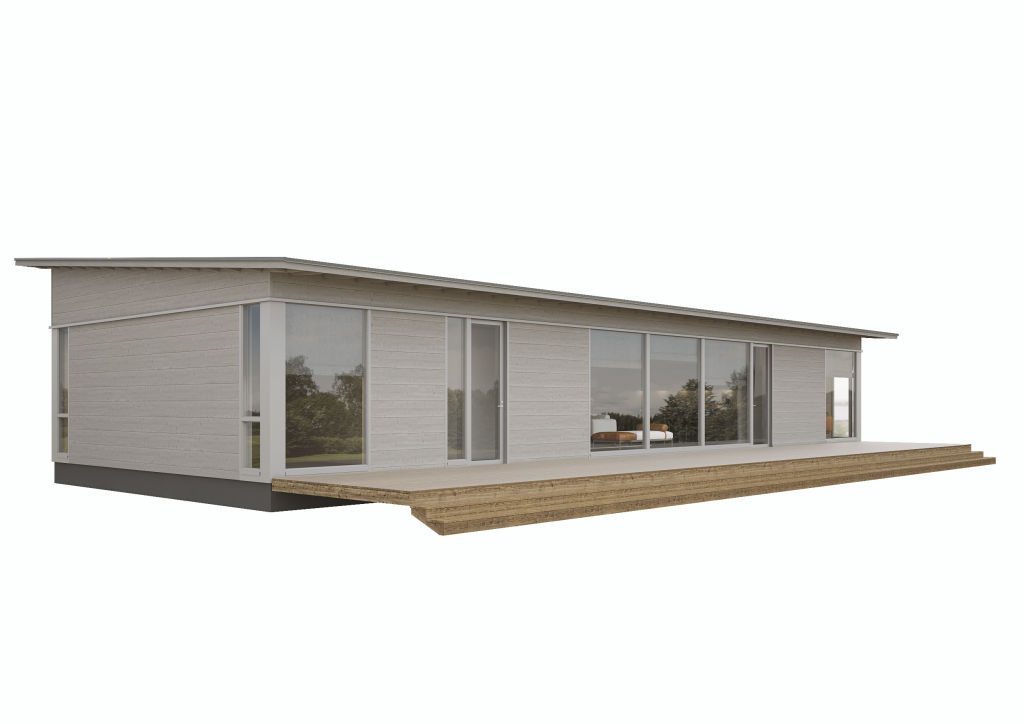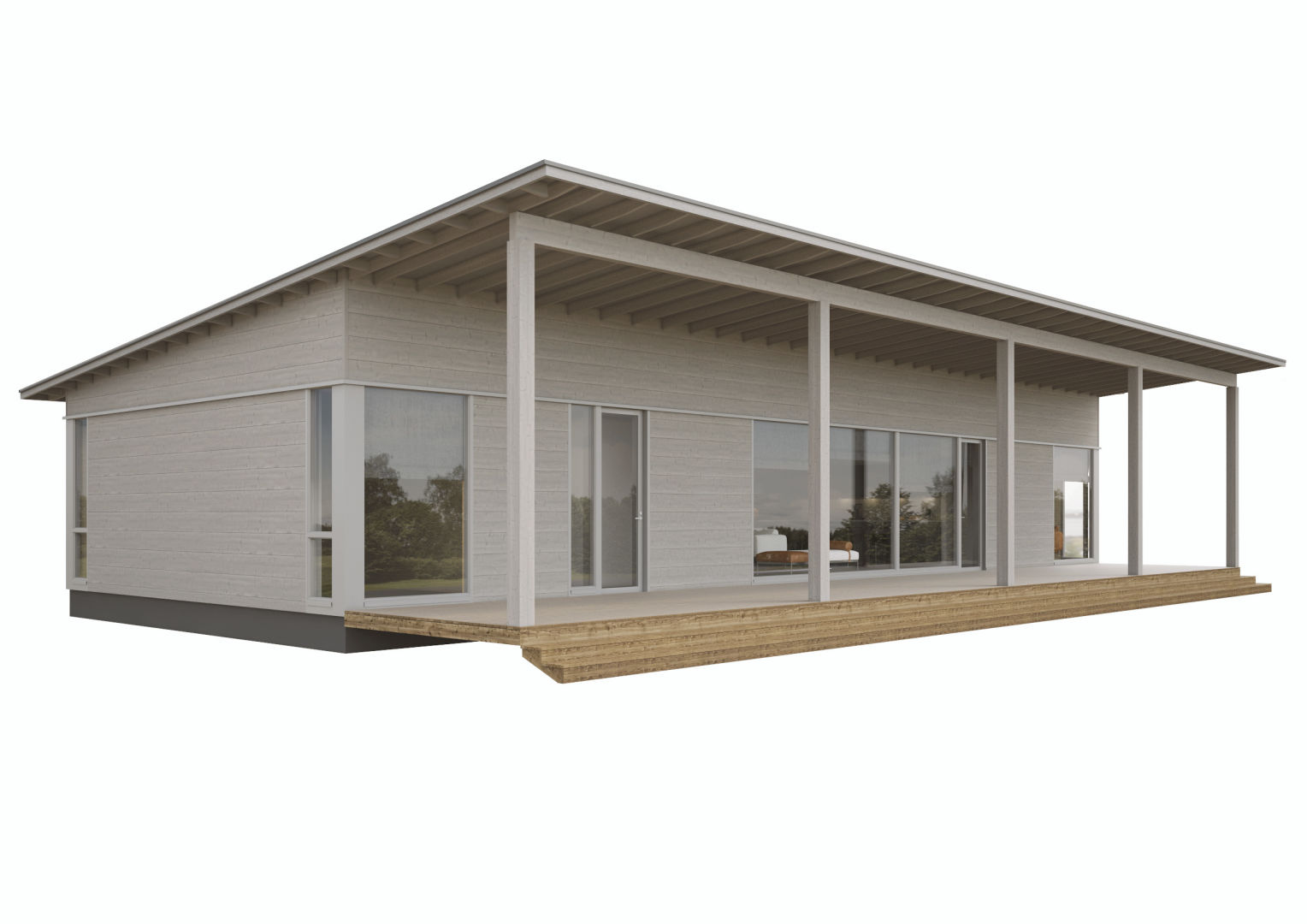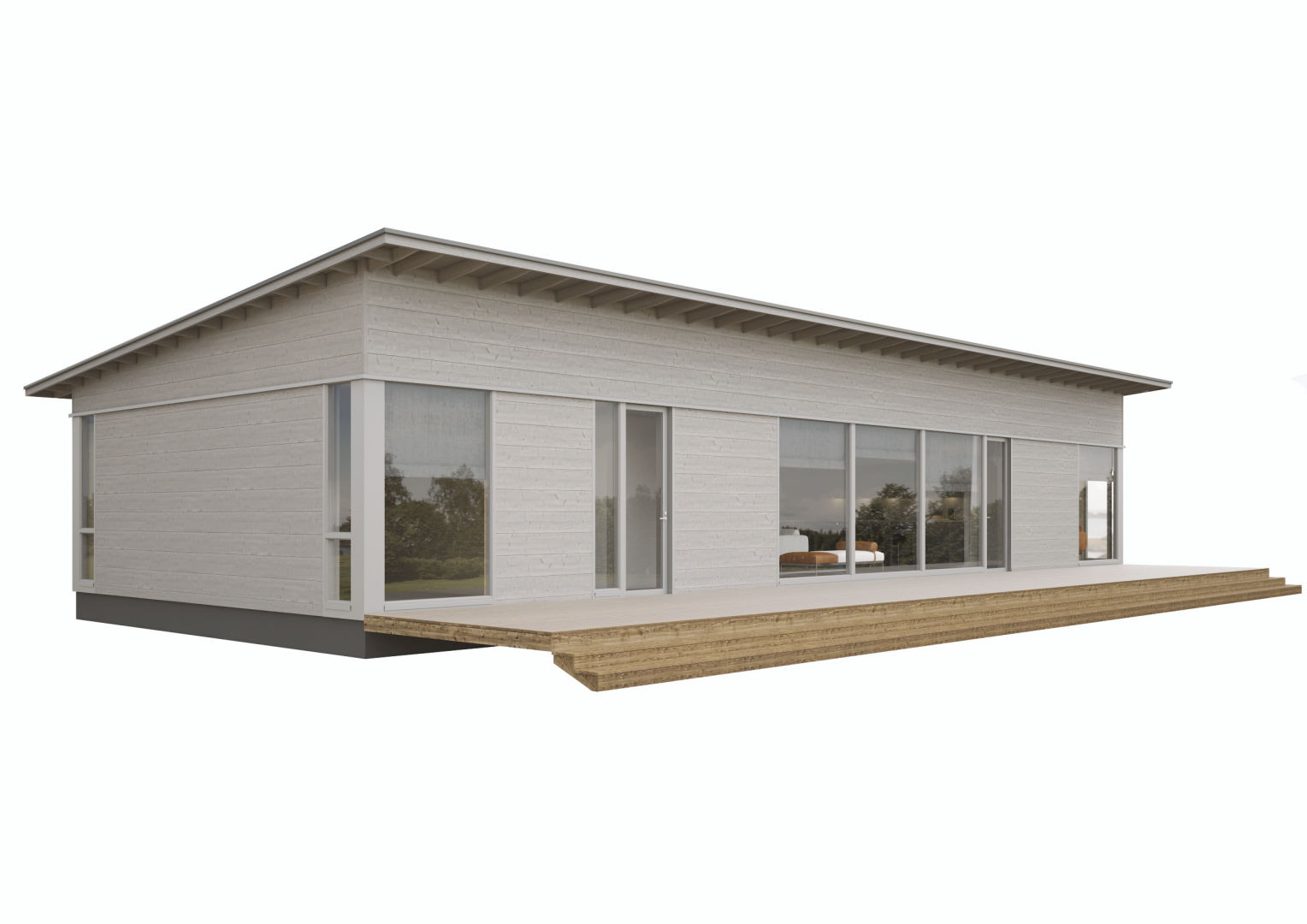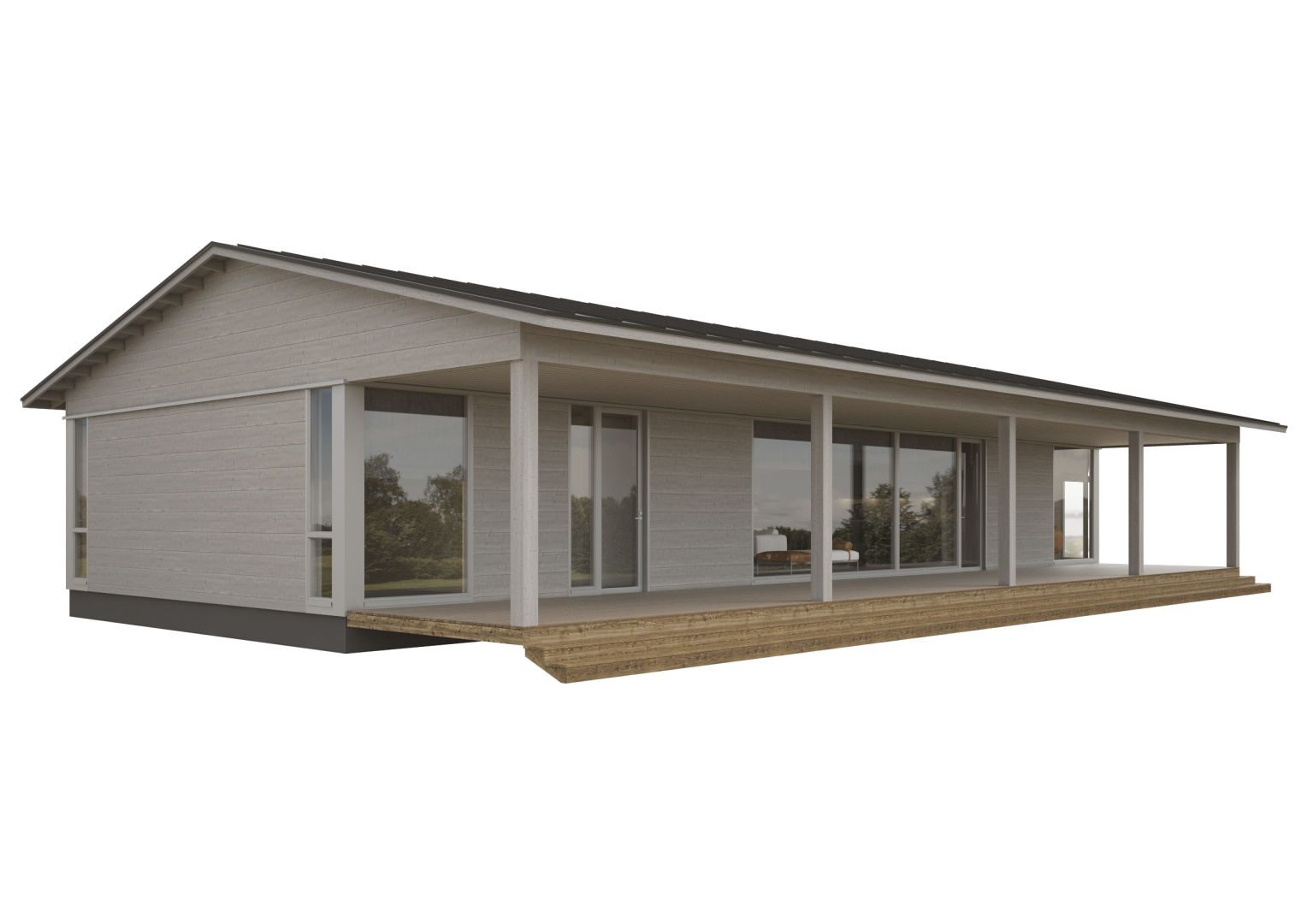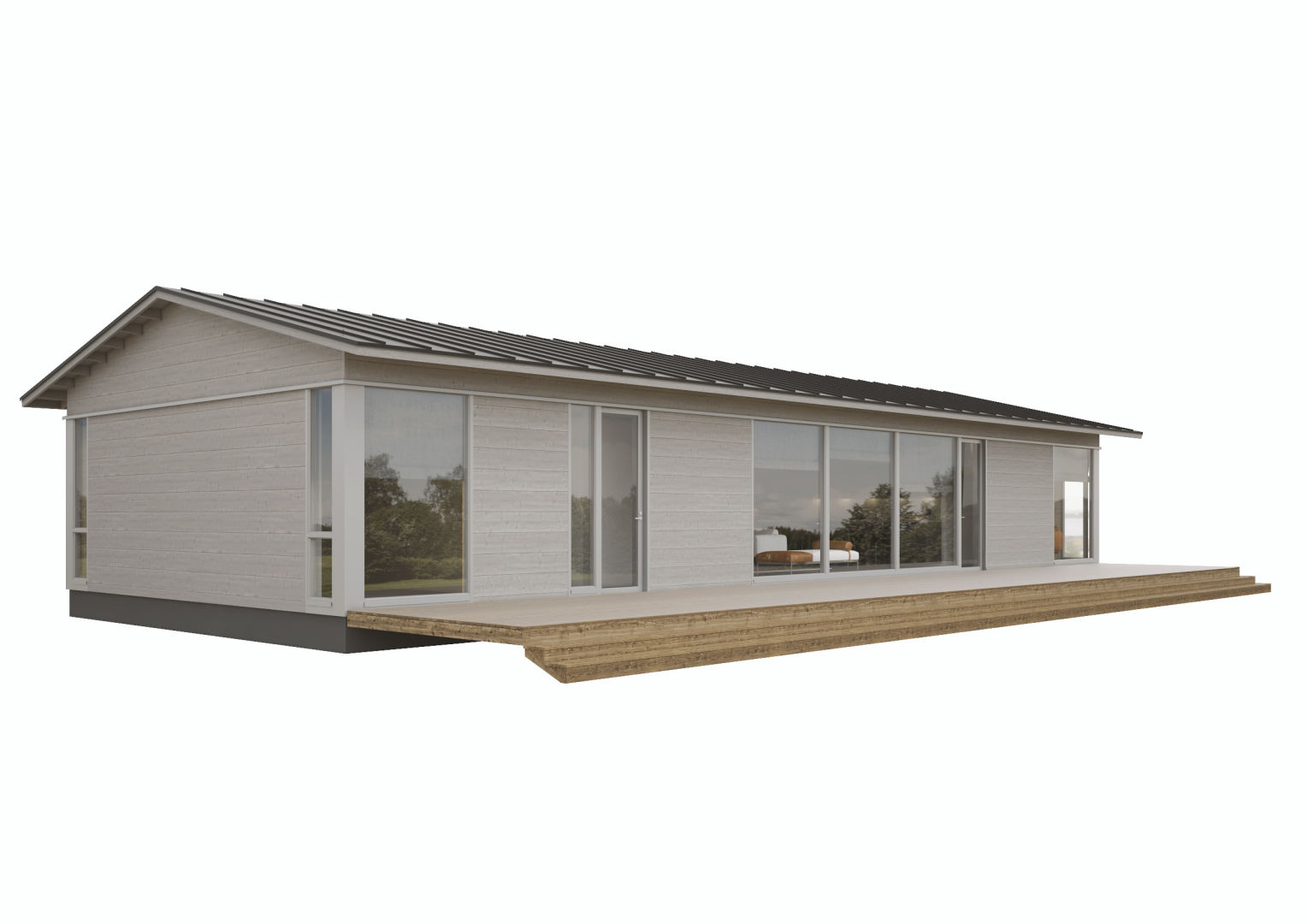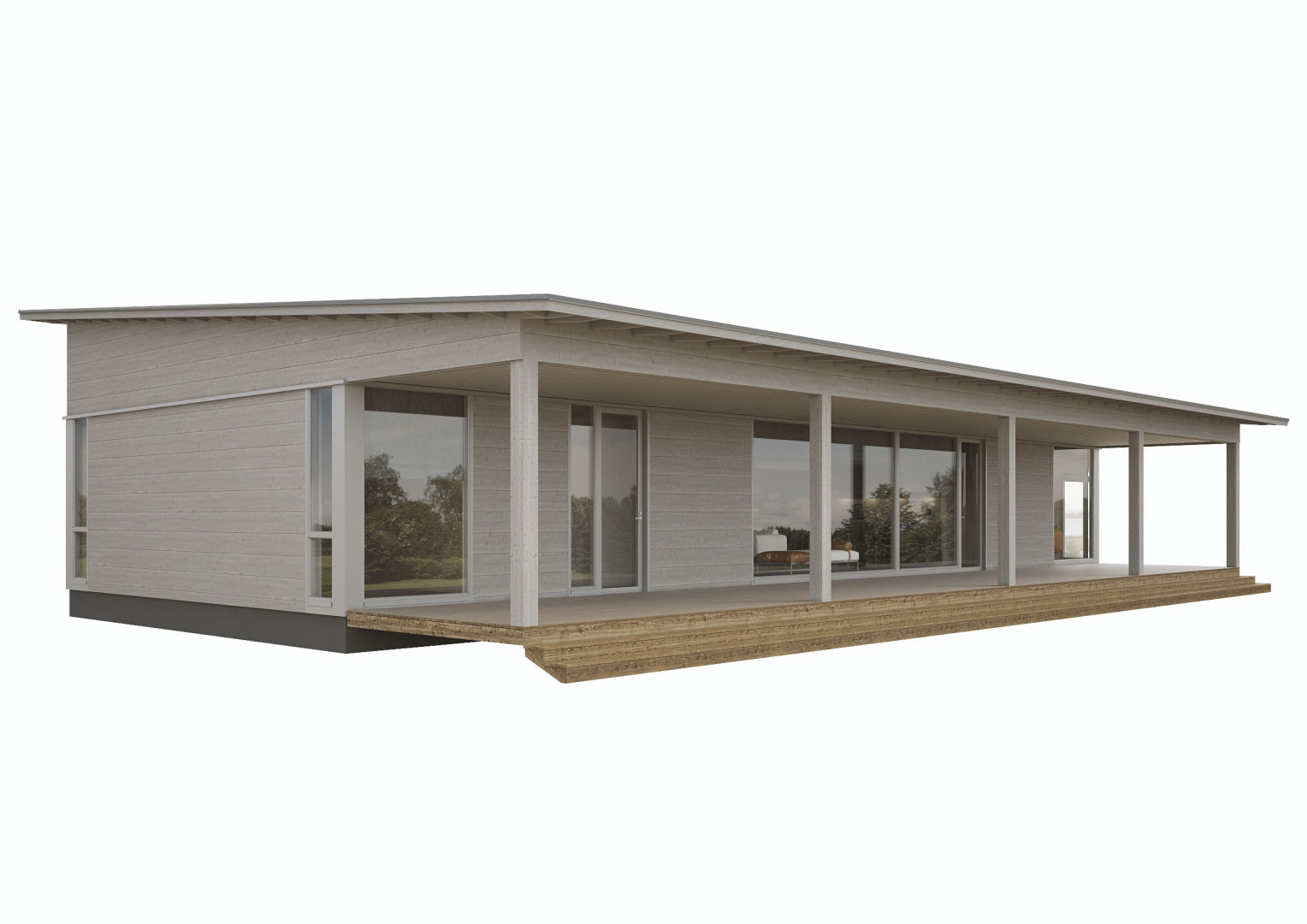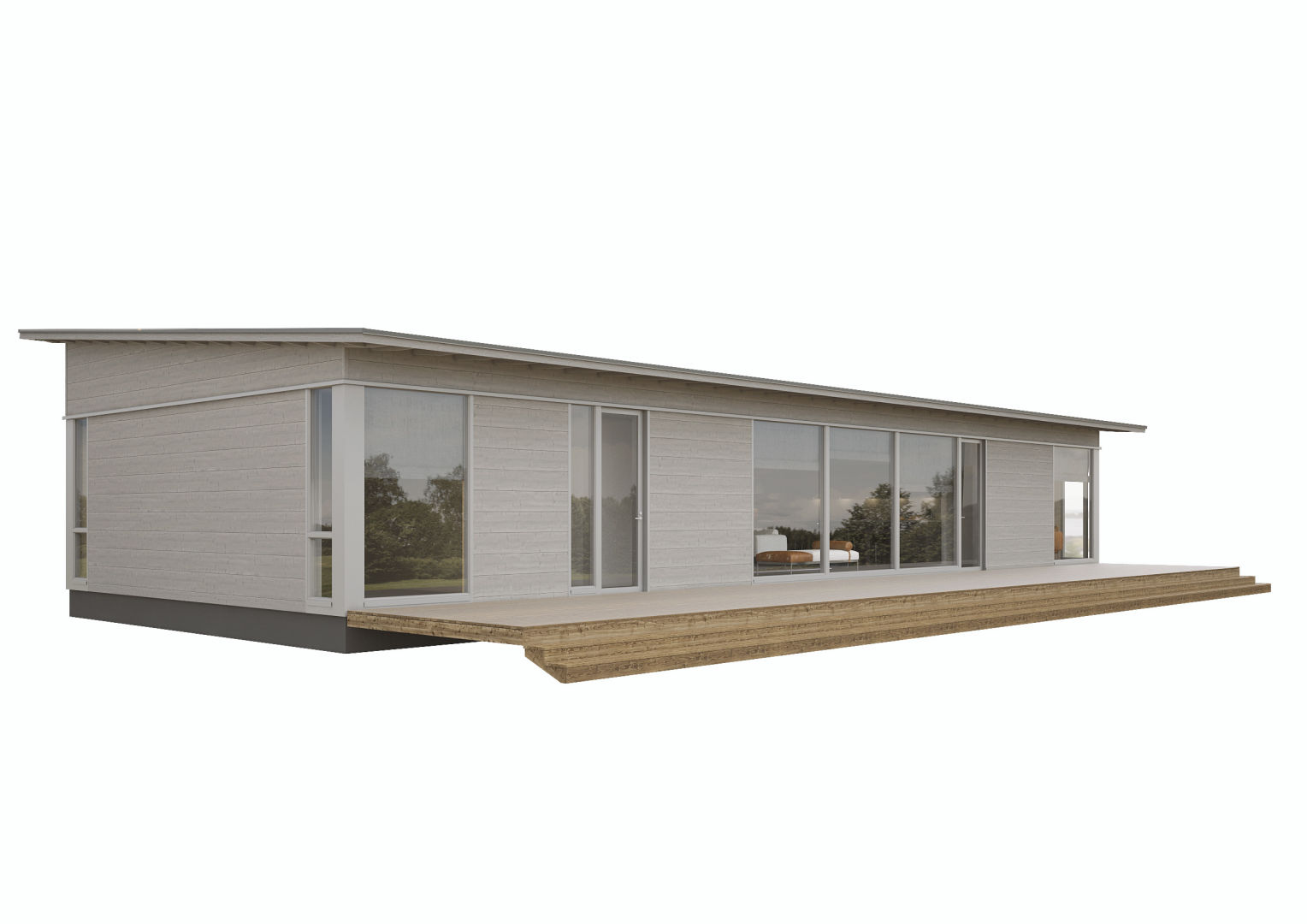 See The Glass House Collection And Find Your Ideal Solution
Take a look at all Kontio brochures
Model saved to favourites